Welcome to President University
---
Welcome to President University. President University is devoted to excellence in teaching, learning, research, and to developing leaders in many disciplines who make a difference globally.

President University is located in Jababeka Education Park, Kota Jababeka, is fully integrated matured township development spanning 5,600 hectares. It is a self-contained industry-based township is the largest industrial estate in SEA, as home of 1,700 multinational companies from 30 countries [USA, Canada, UK, Germany, France, The Netherlands, Korea, Japan, China, Taiwan, Malaysia, Singapore, Australia], such as Samsung Electronics, Mattel, Unilever, United Tractor, KAO, ICI Paints, L'Oréal and many others.

To date, the university has an enrollment of over 2,000 degree candidates every year, including undergraduate, graduate, and professional students. President University has more than 10, 000 alumni around the world. President University greets people from all over Indonesia and parts of the world, providing historical and general information about campus estate to visitors, neighbors, and the public.

As an international standard university, not only are the classes conducted in English, yet President University is also equipped with an international-standard curriculum which was made and developed by world-class academics. All courses are conducted in English. Students will speak, write, learn, and think in English of the global language of today.
---
APPLY NOW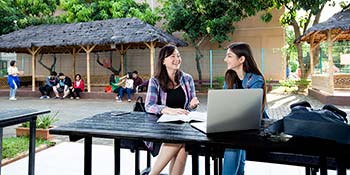 Apply Now via Online Registration
JOIN ONLINE TEST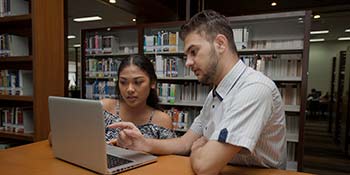 Join PresUniv Online Test
SCHOLARSHIP SCHEDULE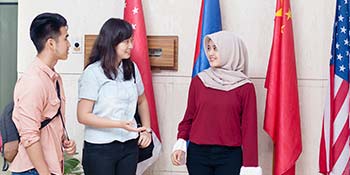 View Our Scholarship Schedule