School of Business
---
School of Business program at President University prepares you for leadership roles in modern global business. Equipped with practical experience and tailored majors, graduates are prepared for professional and managerial corporate roles.
The program offers majors in the following disciplines: Digital Business, Entrepreneurship, International Business, Management, Marketing or Marketing Communication. You are also encouraged to complete a minor to diversify your skills and enhance your employability.
The accounting study program offers 3 concentration which are auditing, managerial accounting and taxation to prepare the students in entering the profession.
Business Administration has 4 concentrations:
Entrepreneurship
Retail Business
Wealth Planning
Manufacture Industries
Hospitality and Tourism Business
Management has 5 concentrations:
Marketing
Banking and Finance
Human Resources
International Business
Our Alumni
' I enjoyed my study in PresUniv. I had many great experiences not only in my study time but also outside campus activities. All the experiences made me grow into a strong and better person. You will enjoy your time there with friendly and great lecturers. Trust me, using English is not that fearful. By using English everyday in campus, it helps me a lot in my work life. And now looking up to AFTA 2015, I quit my job and further my study abroad under scholarship '
Nadia Delona Elvaretta Koerniawan
Taking Master Degree in Southampton University, major Strategic and Innovation
Business Administration - Batch 2010
'Pursuing a successful career in retail business industry is my main target when I chose President University.
Studying in President University has created me to be competitive and resourceful individual within the industry. In addition, my skills were enhanced by 6 months intensive internship program. Until finally I got offering from PT. L'Oreal Indonesia, the company that I joined internship program to be Management Trainee even before I finish my thesis.
If I got chance to go back to the past, I will still choose President University for sure!'
Rosyanti
June 2014 - Present : Management Trainee batch 2014 PT. L'Oreal Indonesia
Business Administration - Batch 2010
APPLY NOW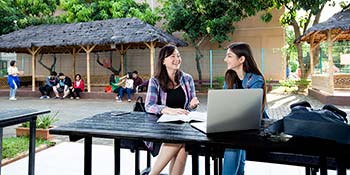 Apply Now via Online Registration
JOIN ONLINE TEST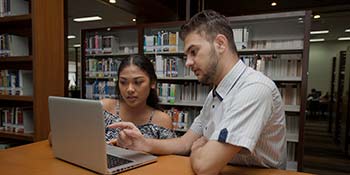 Join PresUniv Online Test
SCHOLARSHIP SCHEDULE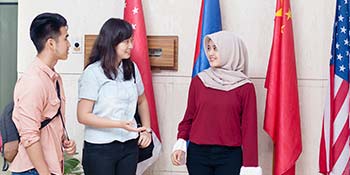 View Our Scholarship Schedule