Accounting
---
Vision
To Be a Reputable Accounting Study Program With Global Perspective
Mission
To Produce Professional Accountants With Entrepreneurial Spirit
To Conduct High Quality Research And Community Service
To Develop Cooperation With The Business World
About Accounting
The role of information in decision making is becoming more important in this post industrial era. The function of accounting is providing financial information to prospective users either internal or external. In business decision making should be realized.
To enhance the growth of the business and the economy as a whole, the corporations must improve their governance. Financial reporting is the main way to improve the transparency which is one element of good corporate governance. To improve credibility of the financial statements, a competent and independent auditing is needed.
Moreover to improve the effectiveness and efficiency of the operational activities of the company, the management should be supported with information in planning, controlling and decision making.
The accounting study program offers 3 concentration which are auditing, managerial accounting and taxation to prepare the students in entering the profession.
---
Subjects
CONCENTRATION OF AUDITING

Psychology of Auditing
Operational Auditing
Risk Based Auditing
Auditing Seminar
Computer Based Auditing

MANAGERIAL ACCOUNTING

Investment Analysis
Strategic Cost Management
Strategic Budgeting and Performance Measurement Systems
Management Accounting Seminar
Risk Management

CONCENTRATION OF TAXATION

Income Tax
Other Taxes
International Taxes
Tax Auditing
Tax Management
Future Field & Career
Auditor at Public Accounting Firm or The Audit Board of the Republic of Indonesia ( BPK RI )
Management Accountant or Internal Auditor of A Company
Tax Consultant or Tax Official of Tax Office
Other professions related to finance and accounting
Institutional Partnership
Public Accounting firms, including Deloitte, PWC, Ernst & Young, KPMG, BDO, RSMAA.
Manufacturing Companies Including PT. Unilever, Mattel, Loreal,
Mining and Oil Companies including Chevron, Pertamina, ANTAM
Banking Companies including BII, Maybank, DBS, BR
Professional Outcomes
Economics/Business Management Planners
Retail Business
Entrepreneur
Project Management
HR Generalist/Specialist
Public Accountant
Auditor
Cost Accounting Staff/Officer/Manager
APPLY NOW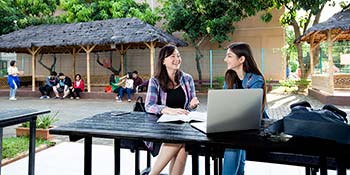 Apply Now via Online Registration
JOIN ONLINE TEST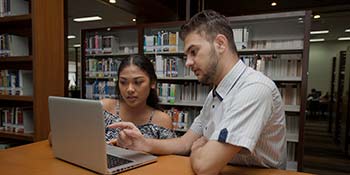 Join PresUniv Online Test
SCHOLARSHIP SCHEDULE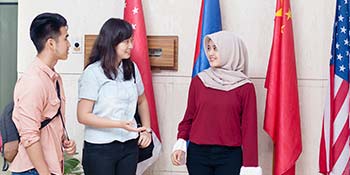 View Our Scholarship Schedule