Management
---
Vision
The vision of Management Study program is to become one of the leading management study programs nationally as well as regionally that has an academic advantage and consistently produces high-quality management professionals with a good ethical behavior and able to play a significant role for the society in facing the challenges of economic globalization
Mission
The mission is to equip our students with:
High ability in managerial competencies that are supported by ability of entrepreneurship, leadership, interpersonal skills, and information technology.
Ability to adapt to work environment and for continuous learning
Ability to communicate effectively, one of it is in English
Ability to compete with graduates from other universities and having a global orientation
High moral and ethical behavior, sensitive towards changes, and social responsibility

About Management
Study programs under the Faculty of Business. Our curriculum is periodically reviewed as we have to make sure that the subjects as well as the contents are always updated and fulfilled the needs of business world.
In doing so, we benchmark ourselves toward the best programs, domestics and overseas, interview and have focus group discussions with corporate world - the current and future users of our graduates.
Besides updated curriculum, we also look into the methods of delivery as we always try to find out and use the most effective ways of teaching and learning for our students.
To complete their study, students have to take 144 credits units consisting of 87 credit units of the main curriculum which features main competencies, and 57 credit units of institutional curriculum which features concentration and supporting competencies.
Currently, we offer four concentrations: Banking & Finance (with Islamic Finance sub-concentration), Marketing (plan to open e-marketing sub-concentration), Human Resource, and International Business.
---
Subjects
Human Resources Management
Financial Management
Economics Theory of Globalization
Sales and Retail Management
Recruitment and Selection
Training and Development
Business Communication
International Financial Institution & Organizations
E-Marketing
Advertising and IMC
Institutional Partnership
Banking such as PT Bank Mandiri, Tbk; PT ABN Amro Ban
Construction such as PT Jababeka, Tbk; PT Honeywell Indonesia
Finance & Trading such as PT GE Finance Indonesia; PT Rohde & Schwarz Indonesia
Retail such as Lotte Mart, Ranch Market
Information Technology such as PT IBM Indonesia, PT Sisco Systems Indonesia
Insurance such as PT Prudential Life Insurance, PT AXA Financial Indonesia
Mining such as PT Chevron Geothermal, PT Total E&P Indonesia
Manufacturing such as PT Mattel Indonesia, PT Unilever Indonesia
Securities such as PT Merrill Lynch Indonesia, PT Indonesia Stock
Professional Outcomes
Economics/Business Management Planners
Retail Business
Entrepreneur
Project Management
HR Generalist/Specialist
Public Accountant
Auditor
Cost Accounting Staff/Officer/Manager
APPLY NOW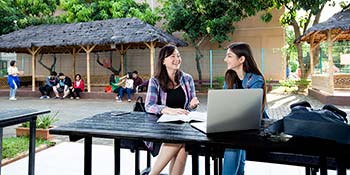 Apply Now via Online Registration
JOIN ONLINE TEST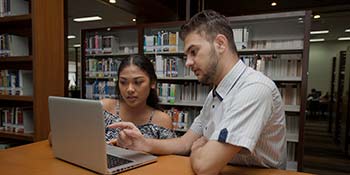 Join PresUniv Online Test
SCHOLARSHIP SCHEDULE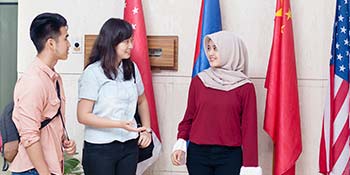 View Our Scholarship Schedule