Electrical Engineering
---
Vision
To become a study program that is actively involved in the development of science and technology innovation in the field of electrical engineering, with the emphasis on three concentrations: control, telecommunication, and microelectronics.
At the same time, to become a study program which participates in the effort to educate the nation through utilization of technology, which are related with the concentrations.
Mission
Developing an education system in the field of Electrical Engineering with strong scientific background and broad insight, covering the concentrations that becomes the hall mark
Producing high quality and professional graduates in their own concentrations, that includes control, telecommunication, and microelectronics.
To create and to develop science and technology, through innovative research activities, to enrich the competency of the graduates in global market competition.
To return positive contribution to the society and the surroundings, through transfer of science and technology, whose benefit can be perceived directly by the society and the surroundings.
Study Program Explaination
Electrical Engineering deals with the invention, design, development and applications of electrical and electronics systems, components and devices. This study program is primarily involved with the tasks of generation, transmission, processing, and storage of information or power carried by electric signals.
Electrical Engineering combines the fields of science and technology to maintain many modern day products. It provides grounds for many developments, ranging from small size microcomputer, through machine control and digital communications, up to development of very large power generators and transmission lines.
In President University, the Study Program of Electrical Engineering provides you the concentrations of Control and Telecommunication. Experienced lecturers are willing to share their knowledge and experience to you.
The discipline of Electrical Engineering is grounded in the science and in mathematics. If want to take the challenge of how to use them to answer the problems in the society through technology, then this Study Program of Electrical Engineering is the right one for you. You will be at the very forefront of technological innovation.
---
Subjects
Electronic Circuit Design and Analysis
Engineering Electromagnetics
Semiconductor Device Physics
Instrumentation Electronics
Signal Processing and Linear Systems
Introduction to Robotics
Microcomputer Interfacing
Electric Machinery
Institutional Partnership
PT Bekasi Power
PetroChina
PT Jaya Kencana
Siemens Indonesia
Toyota Manufactured
Astra Honda Motor
Astra International
Professional Outcomes
Structural Design Engineer
Road Construction Engineer
City Planning Engineer
Electronics Engineer
Facilities/Utilities Engineer
Microwave Operations Engineer
APPLY NOW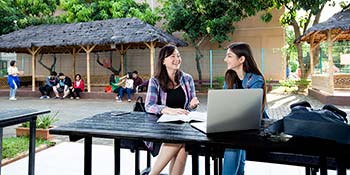 Apply Now via Online Registration
JOIN ONLINE TEST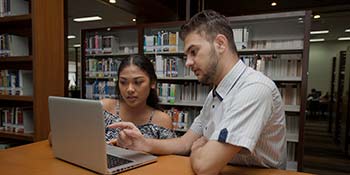 Join PresUniv Online Test
SCHOLARSHIP SCHEDULE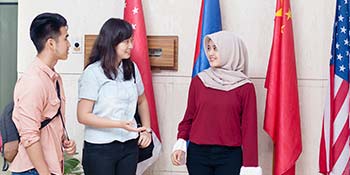 View Our Scholarship Schedule