International Relations
---
Vision
Being a leading and relevant study program to the current development in International Relations both nationally and internationally in 2020.
Mission
To implement Tridharma of Higher Education professionally through link and match.
To improve the quantity and qualifications of international graduates who are competent and competitive and are equipped with leadership and superior character; who are able to develop, and disseminate knowledge in the field of International Relations with a high professional manner, uphold the dignity and human values, and national unity, embrace responsible academic freedom based on scientific integrity, national-minded and able to continue the development.
To establish, develop and expand the institutional cooperation to further improve the quantity and quality of research, and community service activities with various parties, domestically and abroad, which can be dedicated to the public for the welfare of the nation.
To provide faculty practitioners who have expertise in the field of International Relations.
To further develop the relevant curriculum to dynamic changes in International Relations.
To conduct workshops, seminars and practice in the field of International Relations.

About International Relations
Considering its newly establishment in 2009, International Relations Study Program (IRSP) has to adhere to Presuniv's ideas of becoming a research and development center, as well as setting its own benchmark in accordance to Presuniv's Statute. For this purpose, it was necessary to compare and contrast the curriculums of various
Department of International Relations operated by several universities inside and outside Indonesia, and examine their relevance to Presuniv's ideas of setting a new benchmark in Indonesian higher education.
To better link the curriculum with the future users, consultations were established with various ministries under the current Indonesian administration, as well as business councils already operated by Indonesian and its diplomatic partners. Consultations were also conducted with various Multinational Corporations (MNCs) operating in the country.
Responding to intensive inputs and recommendations from different stakeholders, IRSP in the 2010/11 academic year introduced 2 (two) concentrations: (a) Diplomacy and (b) Strategic and Defense Studies, in order to strengthen IRSP as one of the major studies in the School of IR, Communication and Law of Presuniv.
IRSP aims at developing analytical and critical thinking, providing basic knowledge about the emergence of IR as a field of study, and to study the key historical, conceptual and theoretical dimensions which influence international relations in the contemporary world. IRSP also studies in depth different fields of international relations with reference to various interdisciplinary approaches.
Since its inception, IRSP has conducted series of research projects and discussion on different fields of international relations.
IRSP aims to equip the graduates with high level of analytical skills and expertise in the area of strategic and defense as well as diplomacy. Such an expectation is made in reference to the rising demands deriving from the increasing complexities in the process of globalization.
The "unstoppable" process of globalization has drawn the attention of IRSP to produce graduates who can handle comprehensively the impact of the globalization on field of diplomacy and strategic and defense.
---
Subjects
Diplomacy and Intelligence
MNCs and State's Diplomacy
Country Risks in IR
Trade Diplomacy
Maritime Security
Defence Policy: Theory and Practice
The Study of War and Diplomacy
Defence Cooperation in Southeast Asia
Institutional Partnership
Ministry of Foreign Affair
Ministry of Defense
Ministry of Tourism and Creative economic
The office of Secretary of President
BASARNAS
BAPPENAS
Chevron
Freeport
UNDP
UNIC
UNESCO
Professional Outcomes
Cultural Attache
Project Officers for UN Organizations
Foreign Trade and Industry Liaisons
Government Officials in Foreign Affairs Ministers Consulate Office
United Nations Organization and the subsidiaries
ASEAN Organization
Multimedia Developers
Artist
Graphic Designer
Event Organizer
Media Presenter
Journalist
Multinational Corporations
Investment Companies
Capital Market Companies
Government Officials
Human Right Organization
International Litigation
TNI/Polri
Court of Justice
APPLY NOW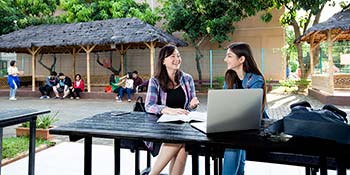 Apply Now via Online Registration
JOIN ONLINE TEST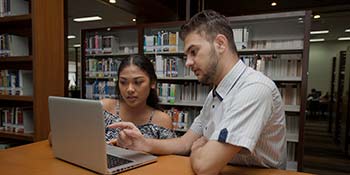 Join PresUniv Online Test
SCHOLARSHIP SCHEDULE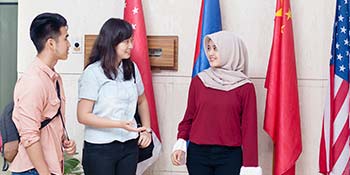 View Our Scholarship Schedule