School of Computer Science
---
Computer Science is the theoretical study and practical application of computation, including such topics as: design and maintenance of software systems, distributed systems, human-computer interaction, computational modeling, artificial intelligence, mobile computing, programming languages, image processing, and computer graphics. The use of information technology in almost every corner of human activity continues to create opportunities for our graduates.
Vision
To become a center of excellence in higher education of Computer Science that is adaptable to global changes and being engaged in industries.
Mission
To administer high quality learning process in science and technology of Computer Science producing high quality and professional graduates who have strong scientific background and broad insight.
To conduct high quality research and development in Computer Science science and technology focusing on business process support for industries
To advocate and endorse the implementation of Computer Science in community development to improve social live quality.
To have (joint) cooperation with Government, Industries, and Privates in implementing the Computer Science's benefits and advantages for services improvement.
Information technology has 5 concentrations:
Database Design
Networking
Programming
Web Design
Mobile Computing
Information System has 8 concentrations:
E-business and E-commerce
Management Information System
Business Intelligence
Decision Support System
Multimedia System
Information System Audit and Control
Information System Security
Computer Animation and Game
Our Alumni
'Faculty of IT is the first faculty of President University, making it the oldest and most mature faculty in the university. It is a great experience to have lectures in English, even more, technical lectures in English. The lecturers are highly capable of teaching technical lessons in English. Lecturers also don't mind helping students with lectures outside the academic hours, they're really helpful.
As now I am working on an international IT company where I deal with partners overseas in a daily basis, I really feel the benefit of having been taught in English in both technical and non-technical lectures.
It also gives me more confidence, because I could communicate technically in English with overseas partners easily thanks to my experience in Faculty of IT President University'
Raymond Lucky Sumargo
Information Technology batch 2010
'For me, the most impressive part about studying computing at PRESUNIV is the excellence of teaching. This is something that is missing in many institutions.
There are great lecturers here at PRESUNIV that love to teach and do a very good job at it. My undergraduate experience at President's University has given me the fundamental skills I need to become as an IT Consultant. After studying in the Faculty of Computing and apprenticing at Jatis, I felt fully prepared for the challenges faced in that demanding environment. But President's Computing has been more than an educational experience for me - it has been a home. The people I met here have changed my life forever, all of us brought together by their common love for computing. Studying here is an experience you will never forget. Come see for yourself!'
Genaldy Jiwari Pati Senda
Information Technology batch 2010
APPLY NOW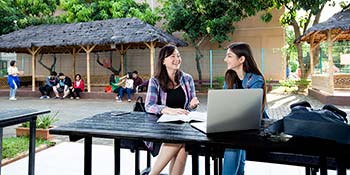 Apply Now via Online Registration
JOIN ONLINE TEST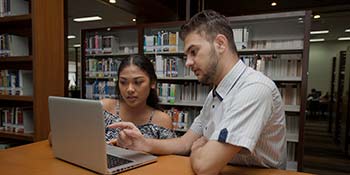 Join PresUniv Online Test
SCHOLARSHIP SCHEDULE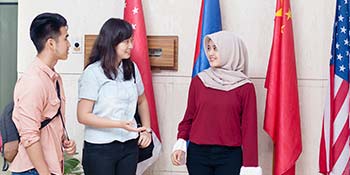 View Our Scholarship Schedule