Postgraduate Diploma
---
The globalization era requires local practitioners to improve their professional qualifications so that they are as competitive and marketable as their counterparts from America, Australia, the Philippines, India, China, Korea, Japan and other developed nations who work in Indonesia. Postgraduate Diploma (often abbreviated as PGDip, PgDip, PG Dip., PGD, PgD, PDE) is an internationally recognized professional qualification program in many countries, including the UK, USA, Australia, Canada, India, and Malaysia.
The London School of Commerce PgD in collaboration with President Development Centre (PDC) is your gateway to acquiring the skills that you need to make your mark in any organization. The program is focused on entrepreneurial leadership and it will give you the edge when it comes to building your team for global success.
Developed by outstanding academics and practitioners, the program enables you to obtain advanced standing if you choose to pursue a Master program in any of LSC's overseas campuses including Kuala Lumpur and London. It is recognized by National Commission for Further and Higher Education (NCFHE) Malta.


Please be noted that the policy regarding Postgradute Program (PgD) may vary between one country and another. For instance, in UK education system, PgD is treated to be on par with Masters program (level 7) and is a degree-bearing program (typically by embedding PG Dip. or PgD after one's name). PgD in Business and Management offered by PDC and LSC has 85% MBA components; therefore the credits earned in the PgD program can be top up to MBA program in select universities in UK and Malaysia.
PgD in UK Education System shows that it is on par with Masters Degree:
NQF level
Level criteria
Example qualifications
Equivalent FHEQ level
Equivalent FHEQ qualifications
Level 8
Level 8 qualifications recognize leading experts or practitioners in a particular field or profession. Learning at this level involves the development of new and creative approaches that extend or redefine existing knowledge or professional practice and will often contribute at least locally, although more likely regionally or nationally to the area or sector of the doctor's thesis.

Level 8 Advanced Professional Diploma*Level 8 Advanced Professional Certificate
Level 8 Advanced Professional Award
Level 8 City and Guilds Institute Fellowship

D (Doctoral)
PhD, Doctorates
Level 7
Level 7 qualifications recognize highly developed, advanced and complex levels of knowledge which enable the development of in-depth and original responses to complicated and unpredictable problems and situations. Learning at this level involves the demonstration of high level specialist professional knowledge and is appropriate for senior professionals and senior managers. Level 7 qualifications are at a level equivalent to Master's degrees, postgraduate certificates and postgraduate diplomas.

Level 7 Advanced Professional Diploma
Level 7 Advanced Professional Certificate
Level 7 Advanced Professional Award
Level 7 City and Guilds Institute Membership
Cambridge ESOL Delta

M (Masters)

Master's degree
PGCE
PGDip / PgD
PGDE
PGCert
Benefits for Joining PgD Programs
Credits earned can be transferred to MBA programs abroad.*
Flexible schedule, 3 mandatory meetings per module: Friday, Saturday, and Sunday, can be completed within 1 year.
The main language of instruction is in English plus tutoring in Bahasa Indonesia.
Earn the certificate of completion and degree from UK highly trusted college.
Tutored by lecturers of President University with supervision from LSC London.
Trainings will be conducted at PDC Cikarang.
Affordable fees.
Does not require a thesis to complete the program.
Online access to LSC worldwide's 70,000 learning materials/sources.
* At selected Reputable Universities in England or Malaysia
Investment
The fees for the PgD program is £3,950, and the President Development Center (PDC) is providing partial scholarship amount to £1,200. Thus the total investment to complete the program (1 year) is around Rp. 55,000,000 (£2,100 + Rp.13,000,000). The initial investment of £2,100 will be paid to London School of Commerce (LSC) in UK for administration purpose, and the rest Rp. 13,000,000 will be paid to PDC either in cash or installments.
Modules
Modules to be taken are as follows:
Managing Human Capital and Leadership (MHCL)
Marketing Management (MM)
Financial Analysis, Management, and Enterepreneurship (FAME)
Strategic Management (SM)
The participants get to choose 2 out of 3 elective modules:
International Marketing Management (IMM)
Corporate Finance (CF)
International Business (IB)
To complete the PGD program, it takes a total of 6 modules of 120 credits (1 year).
Schedule
The PgD Program will start on the 6th of November 2015. You can enroll now by providing the following:
The Scan of your Bachelor (S1) Diploma / D3 Diploma (with substantial working experience).
The Scan of your ID Card (KTP).
The Scan of your CV.
The Scan of your Application Form. You can download the application form here: PgD Application Form
And send all the scans to [email protected]
Requirement
Requirement to Join PgD
S1/D4 Graduates. D3 with substantial working experience will be considered.
Willing to learn in English (tutorial in Bahasa will be given as a complement).
Location & Contact
President Development Centre and President University
Jl. Ki Hajar Dewantara, Jababeka Education Park, Kota Jababeka, Cikarang Utara, Bekasi 17550
Tel: +62-21 8910 9762 – 63 Ext: 106
Fax. +62-21 8910 9768


Mobile:
0812 8193 0729 (Natsir)
0813 8092 3598 (Randy)
0822 3183 4028 (Imam)
0821 1115 3927 (Agnes)
0812 9114 4121 (Opie)
The brochure of this program can be downloaded here.
For more information about this program, please send your email to [email protected]
Partner link London School of Commerce: http://www.lsclondon.co.uk/
Other
FAQ : http://president.ac.id/postgraduate_diploma_faq
Application Form : http://president.ac.id/filedata/public/publicfile/PgD-Application-Form-8e916.pdf
APPLY NOW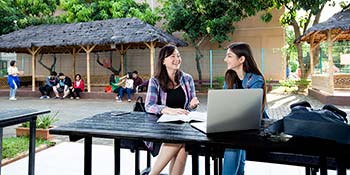 Apply Now via Online Registration
JOIN ONLINE TEST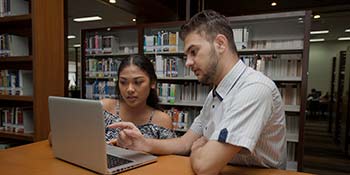 Join PresUniv Online Test
SCHOLARSHIP SCHEDULE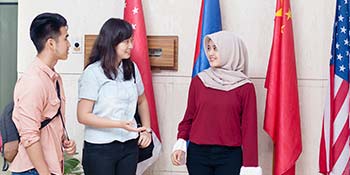 View Our Scholarship Schedule