Information System
---
Vision
Becoming the center of excellence in higher education of Information System that is adaptable to global changes and being engaged in industries.

Mission
Administer high quality learning process in science and technology of Information System producing high quality and professional graduates who have strong scientific background and broad insight.
To conduct high quality research and development in Information System science and technology focusing on business process support for industries
To advocate and endorse the implementation of Information System in community development to improve social live quality.
To have (joint) cooperation with Government, Industries, and Privates in implementing the Information System's benefits and advantages for services improvement.

About Information System
Information Systems as a field of academic study encompasses the concepts, principles, and processes for two broad areas of activity within organizations: (1) acquisition, deployment, and management of information technology resources and services (the information systems function) and (2) development, operation, and evolution of infrastructure and systems for use in organizational processes (system development, system operation, and system maintenance).
The systems that deliver information and communications services in an organization combine both technical components and human operators and users. They capture, store, process, and communicate data, information, and knowledge.
The information systems function in an organization has a broad responsibility to plan, develop or acquire, implement, and manage an infrastructure of information technology (computers and communications), data (both internal and external), and enterprise-wide information processing systems. It has the responsibility to track new information technology and assist in incorporating it into the organization's strategy, planning, and practices.
The function also supports departmental and individual information technology systems. The technology employed may range from large centralized to mobile distributed systems. The development and management of the information technology infrastructure and processing systems may involve organizational employees, consultants, and outsourcing services.
The activity of developing or acquiring information technology applications for organizational and inter-organizational processes involves projects that define creative and productive use of information technology for transaction processing, data acquisition, communication, coordination, analysis, and decision support. Design, development or acquisition, and implementation techniques, technology, and methodologies are employed.
Processes for creating and implementing information systems in organizations incorporate concepts of business process design, innovation, quality, human-machine systems, human-machine interfaces, e-business design, sociotechnical systems, and change management. Information systems professionals work with information technology and must have sound technical knowledge of computers, communications, and software.
Since they operate within organizations and with organizational systems, they must also understand organizations and the functions within organizations (accounting, finance, marketing, operations, human resources, and so forth).
They must understand concepts and processes for achieving organizational goals with information technology. The academic content of an information systems degree program therefore includes information technology, information systems management, information systems development and implementation, organizational functions, and concepts and processes of organizational management.
---
Subjects
Visual Programming
Mobile System
E-Business
Management Information System
Web Design
Object Oriented Programming
Multimedia System
Geographical information System
Institutional Partnership
PT. Aprisma Indonesia
PT. Imani Prima
PT. Mattel Indonesia
PT. Kalbe Farma
PT. Berca Hardayaperkasa
PT. Cisco System Indonesia
PT. Nissan Motor Indonesia
ANZ
Professional Outcomes
Web Designer
Programmers
Network Administrator
Business System Analyst
System Designer
Information Technology Administrator
CIO (Chief Information Officer)
Database Administrator
System Analyst
Information System Project Manager
Information System Auditor
Computer Animator and Game Designer
APPLY NOW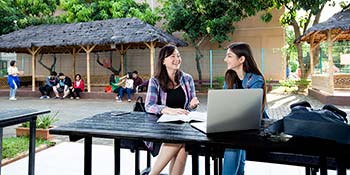 Apply Now via Online Registration
JOIN ONLINE TEST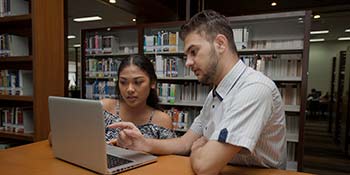 Join PresUniv Online Test
SCHOLARSHIP SCHEDULE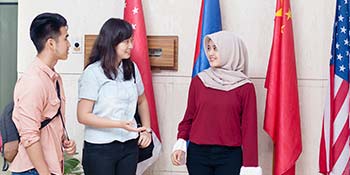 View Our Scholarship Schedule