Business Administration
---
Vision
To be the most relevant English speaking business administration study program to the industries that produces graduates who have strong leadership,global perspective and entrepreneurial mindset.
Mission
Implement Tri Dharma of Higher Education
Improve the quantity and quality of graduates who have international qualifications; who are competent and competitive and are equipped with superior character and spirit of leadership; who are able to discover, develop, and disseminate knowledge in the field businesses with high professional manner, uphold the dignity and human values​​, unity and national unity, embracing responsible academic freedom based on scientific integrity, entrepreneurial-minded and able for self-development.
Establish, develop and expand the institutional cooperation in the field of business to improve the quantity and quality of research and community service activities with various parties, both local and international, that can be dedicated to the public for the welfare of the nation.
About Business Administration
It dismays that Indonesia, as the fourth populated country in the world, has only 1.5% entrepreneur. For a country to sustain in the future it is a must to have at least 2% entrepreneur, hence ENTREPRENEUR concentration is offered to fulfill the gap. This concentration is for those visionaries who have passion to open a business in the future but do not know how.
This concentration is also offered for those who come from family business background and aim to grow the business into chain business or franchise. NOT ONLY that, having an entrepreneurial mindset as an employee is a way to climb for higher position faster than those who are not.
Also for companies who are looking their future employees with ideas on how to develop the company better in the future and of course to sustain the tough competition starting next year with the coming of AFTA 2015.
Retail business in Indonesia shows potential growth of up to 15% per year; hence the requirement of store managers, merchandise managers, branch managers are really high. You can see the opening of Carrefour, Giant, Hero, minimarts, supermarkets, malls all over Indonesia are unstoppable.
Hence INTERNATIONAL RETAIL BUSINESS concentration is offered to answer the market demand of store managers, merchandise managers, branch managers since it is difficult to find a university to provide such concentration for undergraduate level.
Is it possible to buy a car without losing YOUR money? Is it possible to buy a house without losing YOUR money? Is it possible to finance our children education to a favorite school or university without losing YOUR money? The answer is YES. That is WEALTH MANAGEMENT AND FINANCIAL PLANNER concentrations are offered for. Come and prove it yourself.
Is Bali a country? NO. It is part of Indonesia. Do you know WHY most tourists think that Bali is a country? It is because most of them only know Bali instead of Indonesia. With characteristic of an archipelago, there are hundreds of places in Indonesia that can attract tourists coming there.
But, unfortunately, most graduates from hospitality and tourism management are only prepared to work in the field instead of preparing them to open one. HOSPITALITY AND TOURISM BUSINESS in President University is not only preparing graduates to work in the industry but to also create a business for their future endeavor.
---
Entrepreneurship

Family Business
Business Model Development
Entrepreneurial Finance & Venture Capital
Entrepreneurship Seminar

International Retail

International Retail Operation
International Retail Marketing
Merchandising
Retail Seminar

Wealth management & Financial Planning

Tax Planning
Retirement Planning
Estate Planning
Wealth Management Seminar

Hospitality and Tourism Business

Culinary Operations
F&B Service Management
FO Management and Operation
Mice Management
Hotel Operation System
Domestic, International Tour and Travel Management
Seminar in Hospitality
Institutional Partnership
Mitra Adiperkasa
Mandarin oriental hotel
Ritz carlton Hotel
JW Marriott Hotel
Intercontinental Midplaza
Shangri-La Hotel
Ranchmarket
Lotte Mart
Professional Outcomes
Economics/Business Management Planners
Retail Business
Entrepreneur
Project Management
HR Generalist/Specialist
Public Accountant
Auditor
Cost Accounting Staff/Officer/Manager
APPLY NOW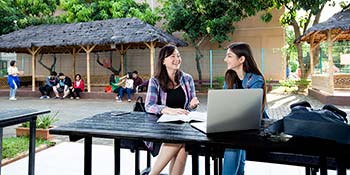 Apply Now via Online Registration
JOIN ONLINE TEST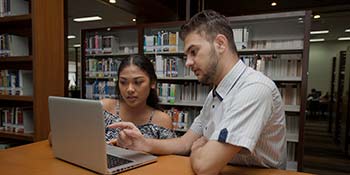 Join PresUniv Online Test
SCHOLARSHIP SCHEDULE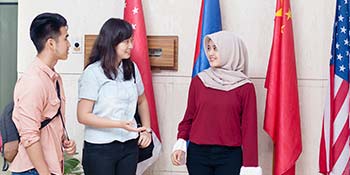 View Our Scholarship Schedule